Contact Info
Athletico
Todd Patzer
11816 Belleville Rd
Van Buren Township, MI 48111
Phone: 734-328-2060
Fax: 734-328-5060
Contact Form
Website:
www.athletico.com/
Photo Tour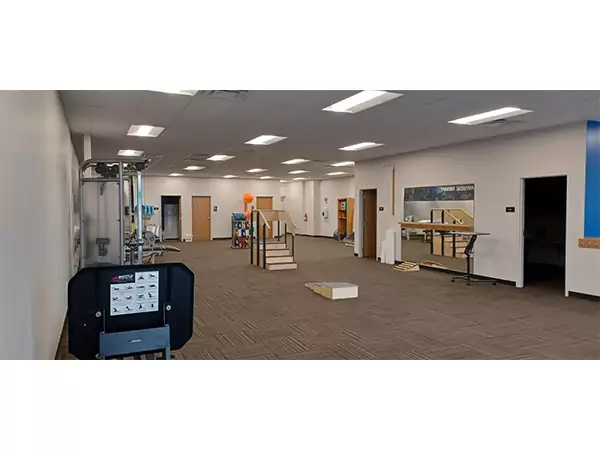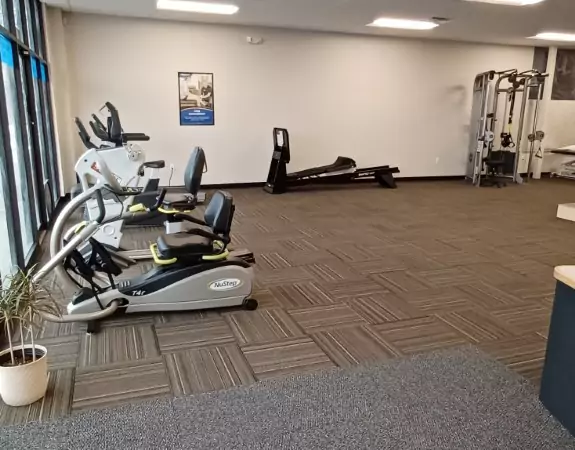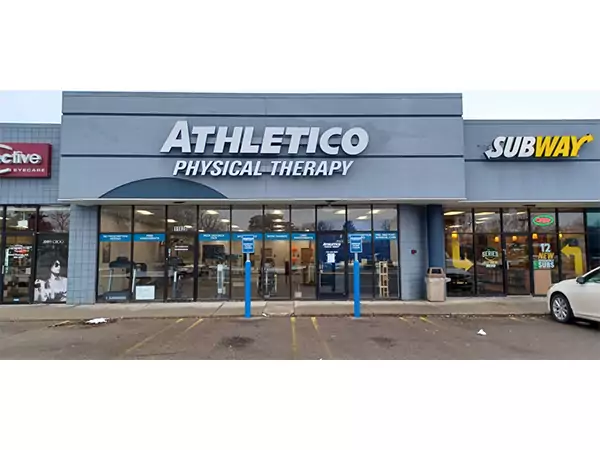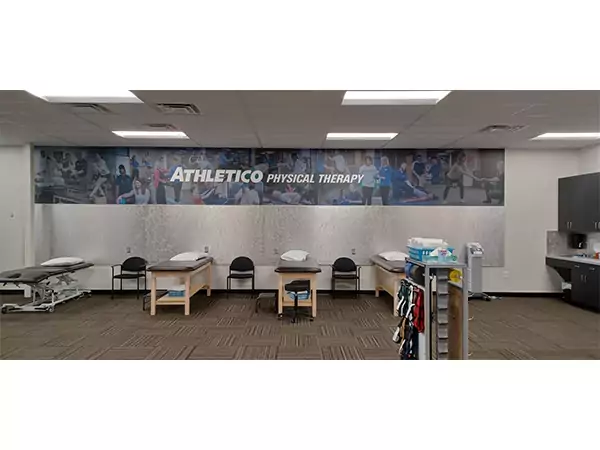 Services
Physical Therapy
Free Assessments
Work Comp
Orthopedic Rehabilitation
Sports Medicine Therapy
Auto Accident Injuries
Vestibular Rehabilitation
Job Analysis and Post-Offer Testing
Functional Capacity Evaluations
Blood Flow Restriction Rehabilitation
Hours of Operation
Monday 10:30am-7:00pm
Tuesday 9:00am-5:30pm
Wednesday 10:30am-7:00pm
Thursday 9:00am-5:30pm
Friday 7:00am-3:30pm
Closed on the Weekends
About Us
Welcome to Athletico Belleville, MI! We offer a variety of physical therapy, rehabilitation and work comp services to help patients get back to doing what they love to do.
Athletico Belleville is conveniently located off Belleville Rd. in the strip mall, between Subway and Perspective Eyecare.
As experienced professionals, our physical therapists create custom treatment plans for each patient's healthcare needs. Our services include:
Free Assessments – Patients can take advantage of a free, 30-minute assessment performed by a licensed clinician who reviews the patient's injury, musculoskeletal complaint or movement impairment. Restrictions apply.
Physical Therapy – Our physical therapists offer treatment for a variety of conditions, including back and neck pain, muscle strains and sprains, joint replacement therapy, vestibular rehabilitation, as well as sport, work or auto injuries.
Work Comp – Our work comp specialists are trained to assess work environment and worker behaviors in order to provide customized intervention techniques and programs. Services include work conditioning, functional capacity evaluations, ergonomics and more.
As part of our commitment to patient care, our clinic offers convenient hours, including early mornings and evenings. Athletico Belleville also leverages third-party patient outcome reporting to provide measurable data on each patient's progression throughout the course of treatment.
"Before college, I performed volunteer hours in Physical Therapy and that led me to find my career and passion. I have been working in my career for 18 years and have never looked back. With Physical Therapy I can make an impact for those who may have what seems to be a small day to day nagging pain or recovering post-surgery. I look forward to working in the community and guiding patients to live pain free." – Clinic Manager, Todd Patzer, DPT